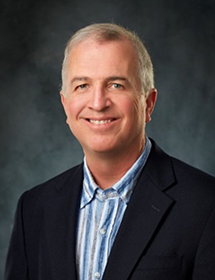 Senior Vice President, Healthcare Innovation and Improvement, BlueCross BlueShield of South Carolina
Shawn Stinson, MD, FACP, serves as the Senior Vice President for Healthcare Innovation and Improvement for BlueCross BlueShield of South Carolina. Until December of 2014, he was the Chief Quality & Patient Safety Officer of Palmetto Health (now PRISMA Health Midlands), the largest integrated healthcare system in the midlands of South Carolina. Dr. Stinson brings significant experience working with system quality management to his responsibility for ensuring high quality population health for BCBSSC's members. As part of that effort, he plays a key role in working closely with providers to identify opportunities that unite quality improvement and cost-saving measures.
A native of Greensboro, NC, Dr. Stinson attended the Duke University School of Medicine after completing his undergraduate education at the University of North Carolina at Greensboro. His internship and residency training was undertaken at the Johns Hopkins Hospital in Internal Medicine. He began his career as Assistant Chief of the Medical Service at the Johns Hopkins Hospital in 1991 and then remained on the faculty as Assistant Professor of Medicine before coming to the University of South Carolina School of Medicine in 1995.
Dr. Stinson was honored in March 2011 with The Lewis W. Blackman Award for an SC Healthcare Executive. He is a Fellow in the American College of Physicians and is board certified in Internal Medicine. 
Want to Partner with us on a future project?