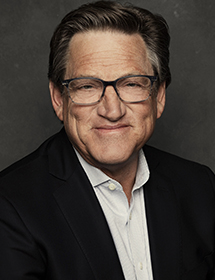 Independent Healthcare Research and Policy Analysis, Managing Editor, The Keckley Report; Managing Partner, The Keckley Group
Paul Keckley, Ph.D., is Managing Editor of The Keckley Report and Managing Partner of The Keckley Group, which provides market research, advisory, and policy analysis services to health systems, health insurers, technology companies, and investors. He has been widely considered an industry thought leader on healthcare industry trends and regulatory policy and served as a facilitator between the White House Office of Health Reform and major industry trade groups in developing the Affordable Care Act.
He serves as an Independent Director of Q Source (Memphis), Sullivan Cotter (Chicago), and Advent Health of NC and Advisor to Erdman Inc. (Madison, WI), Lumeris (St. Louis), and the Consumer Health Products Association (DC). He serves on the Advisory Boards of the Lipscomb University College of Business and the Disruption Lab. He also writes The Keckley Report, a weekly blog post widely read in the industry, and is a frequent presenter at industry events and in organizational strategic planning meetings. 
Previously, he served as Director and Strategic Review Committee Chairman of Tivity Health, Executive Director, Deloitte Center for Health Solutions, Washington DC, Executive Director, Vanderbilt Center for Evidence-based Medicine, President, PhyCor Management Corporation, and Independent Director and Interim CEO, InterDent dba Gentle Dental, SmileKeepers, Capitol Dental, and Blue Oak. In addition, he has served as an Adjunct Professor in Vanderbilt University's School of Medicine and Owen Graduate School of Management, and in Georgetown University's School of Health Policy.
He holds a BS from Lipscomb University, Nashville, TN, an MA and Ph.D. from The Ohio State University, Columbus, OH, and completed a graduate fellowship at Oxford University, UK.
Want to Partner with us on a future project?