Home Hospital Early Adopters Accelerator
Accelerating the Adoption of New Models of Care to Deliver Better Outcomes for Hospitals and Patients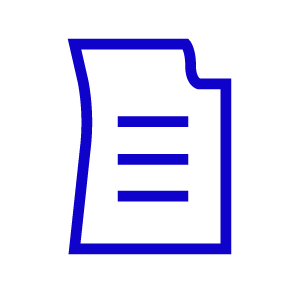 Knowledge Products & Descriptions
The home hospital early adopters (HHEA) accelerator program launched in September 2021 to leverage a unique and timely opportunity created when CMS issued the Hospital Without Walls waiver. The emergency waiver responded to over-capacity issues created by the COVID-19 pandemic and provided broad regulatory flexibility to hospitals to provide services in locations beyond their facilities – including in a patient's home. CaroNova recognized the long-term utility for this type of care beyond the pandemic and acted quickly to better understand the model. CaroNova interviewed health systems on needs and capitalized on the opportunity to act. Not only does the home hospital model create a framework to support patients and caregivers in an environment that provides physical and psychological comfort and potentially less disruption to daily routines, but it also preserves traditional hospital beds and hospital staff attention for patients with more critical, high touch needs.
CaroNova partnered with Ariadne Labs, a joint center for health systems innovation at Brigham and Women's Hospital and the Harvard T.H. Chan School of Public Health, to provide technical assistance for the accelerator. In September 2021, CaroNova and Ariadne Labs launched a 40-week intensive program that included a total of 91 representatives from 18 health systems in the U.S. and South Africa.
Participating hospitals and health systems include:
Atrium Health, North and South Carolina

CaroMont Health, North Carolina

Carteret Health Care, North Carolina

Discovery Health, South Africa

Duke Raleigh Hospital, North Carolina

Healing Hands Healthcare, Texas

McLeod Health Cheraw, South Carolina

Moffitt Cancer Center, Florida

MUSC Health, South Carolina

Novant Health, North Carolina

Roper St. Francis Healthcare, South Carolina

Scotland Health Care System, North Carolina

Sentara Healthcare, North Carolina

Tidelands Waccamaw Community Hospital, South Carolina

The MetroHealth System, Ohio

UNC Health, North Carolina

Vanderbilt University Medical Center, Tennessee

WakeMed, North Carolina

Wentworth-Douglass Hospital, New Hampshire
Accelerator participants worked together from September 2021 through June 2022 to rapidly design 20 knowledge products to support the successful implementation of home hospital programs. These tools can be leveraged by participating health systems to accelerate the adoption of a home hospital model, improve value for both hospitals and patients, and enhance home hospital patients' experience.
Below is a table that includes the final developed knowledge products and respective description of each tool.
Over the next 6-12 months, CaroNova will socialize the recommended model with payors and providers to assess readiness and ensure metrics for sustainability are co-designed and approved. As part of this process, CaroNova will invite interested payors to co-develop outcome metrics that must be demonstrated during the pilot period. CaroNova is creating a list of key healthcare finance leads in each state to begin soliciting support in developing the guidelines for effective reimbursement. The team aims to identify a payor partner in North and South Carolina to test the model.
In 2023, CaroNova will pilot the concept alongside sustainability partners; these are partners that will commit to supporting the new model of care through a proof-of-concept exercise. After provided outcome targets are met, the sustainability partners will adopt the service. Earmarked philanthropic funds will cover the cost of the pilots, which minimizes much of the risk for partners during the pilot period. By engaging the collaborative stakeholders and adhering to CaroNova's 7-step innovation process, we are mapping out how a more holistic approach to end-of-life care could function in the Carolinas.
Learn About Our Other Programs