Comprehensive Palliative Care
for Serious Illness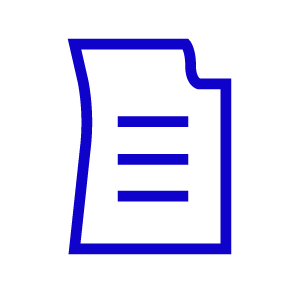 Prioritizing the Patient: An Individualized Approach to End-of-Life Care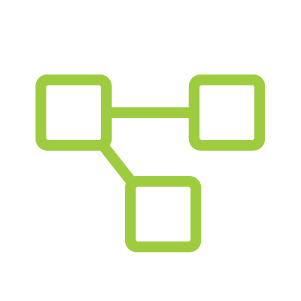 Comprehensive Palliative Care for Serious Illness Care Framework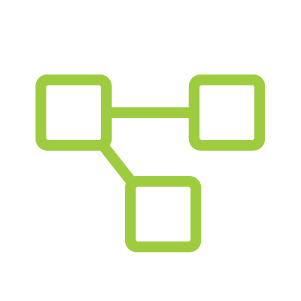 Opportunities Within Serious Illness Care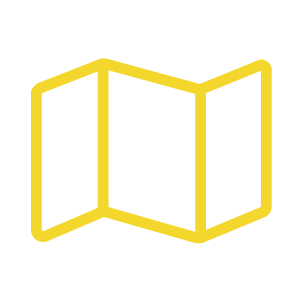 Serious Illness Care Patient Journey Map
Touching thousands of families in the Carolinas, care for the seriously ill – defined as patients with severe illnesses that have a high likelihood of resulting in death – urgently needs reform. End-of-life costs are substantial, by some estimates accounting for 10-12% of all U.S. healthcare spending, which has already risen 87% in the past 20 years alone. For patients in the final year of life, average medical spending can reach upwards of $80,000. As our collective population ages, the burden and cost of serious illness care will only increase.
Compounding high costs is limited access to quality end-of-life care, which is particularly difficult to access in North and South Carolina. Both Carolinas lag on indicators of patient choice and quality of life for the seriously ill. Surveys show that most Americans would rather be at home at the end of their life, but the resources to do so safely are shrinking.
Meanwhile, financial incentives for providers continue to be misaligned with needed end-of-life care and options. Providers and case managers within existing systems of care find they have little latitude to provide patients and caregivers with flexible, individualized care options. Instead, efforts to prolong a fragile life are often costly and painful for both patients and caregivers, and in some cases, conflict with patient wishes.
The challenges facing serious illness care are complex and oftentimes intimate. The traditional approach to treating patients with serious illnesses–while well intentioned–misses the mark on several critical spots along the continuum of care and often results in a poor experience and inequitable end-of-life care. Meaningful improvement in serious illness care – aligned outcomes for patients and caregivers, reduced costs for both families and payors by avoiding unnecessary or unwanted medical usage, and reduced disparities in access – will require fundamental changes across the current system. 
 CaroNova believes that dying with dignity means treating the patient as an individual and providing the appropriate support necessary for a patient or caregiver to actively reason and make decisions around their own end-of-life care. CaroNova also believes that all Carolinians deserve the right to die with dignity, and that providers and payors in North and South Carolina are both interested in improving end-of-life outcomes. Healthcare professionals can coordinate appropriate resources and remove barriers limiting patients and caregivers from taking a more active role in decisions—medical or otherwise—to meet the patient's expectations of what a "death with dignity" means for them. Payors can create a reimbursement structure that supports efficient utilization of services—customized to the individual—for greater patient and provider satisfaction. By bringing together key stakeholders like providers, payors, and patients to identify and enable common goals around end-of-life care for the seriously ill, CaroNova has an opportunity to reimagine a system that is inclusive, patient-centered and delivers better outcomes.
Acting as an aggregator and facilitator, CaroNova is taking a multifaceted approach, working with subject matter experts to realign the care delivery model. With patient goals and caregiver input at the forefront, CaroNova has begun to engage experts in healthcare delivery and finance to design models for serious illness care that allow for a suite of wraparound services for patients nearing the end of their life. Parallel to the care design are ongoing efforts to establish guidelines for a value-based approach for reimbursing the needs of these patients. Consistent with our belief statement for CaroNova, our vision for serious illness care is one where patients can create and maintain a level of care and comfort – whether physical or psychological – that is important to them and their loved ones. This is inclusive of curative care and the holistic supports such as mental health supports, family and caregiver education, respite care, and case management.
CaroNova has coalesced the findings from its research and discovery work thus far to develop a recommended framework for comprehensive palliative care for serious illness. The framework will serve as the backbone of a model care pathway that we hope to pilot for proof-of-concept. The framework includes four elements key to ensuring high-quality end-of-life care for patients and their families: (1) crucial conversations among care teams and patients, including those about patient goals of care (2) support services, such as care transitions coordination and education for informal caregivers (3) planning services, including estate planning and (4) care delivery supporting around-the-clock symptom management. The framework builds on aspects of current palliative care practices and forms the basis for a fully integrated model of holistic supports we call comprehensive palliative care (CPC).
 While the elements of care coordination are being developed, CaroNova is working to ensure this type of model is viable in the market and the incentives are aligned. Together with a topic (TAT) comprised of clinicians, payors, patient and caregiver advocates, and hospital administrators from across the Carolinas, CaroNova is designing a care model and appropriate suite of services for seriously ill patients – and the payment options to support it.
Over the next 6-12 months, CaroNova will socialize the recommended model with payors and providers to assess readiness and ensure metrics for sustainability are co-designed and approved. As part of this process, CaroNova will invite interested payors to co-develop outcome metrics that must be demonstrated during the pilot period. CaroNova is creating a list of key healthcare finance leads in each state to begin soliciting support in developing the guidelines for effective reimbursement. The team aims to identify a payor partner in North and South Carolina to test the model.
In 2023, CaroNova will pilot the concept alongside sustainability partners; these are partners that will commit to supporting the new model of care through a proof-of-concept exercise. After provided outcome targets are met, the sustainability partners will adopt the service. Earmarked philanthropic funds will cover the cost of the pilots, which minimizes much of the risk for partners during the pilot period. By engaging the collaborative stakeholders and adhering to CaroNova's 7-step innovation process, we are mapping out how a more holistic approach to end-of-life care could function in the Carolinas.
Learn About Our Other Programs