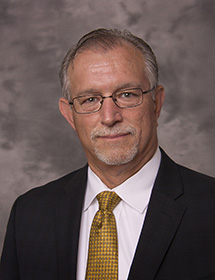 Deputy Secretary, North Carolina Medicaid
Dave Richard is the Deputy Secretary of NC Medicaid, leading North Carolina's Medicaid and NC Health Choice programs for the state's Department of Health and Human Services (DHHS).
Richard's vision for Medicaid is to ensure a sustainable, person-centered, and innovative Medicaid program for more than two million North Carolinians who use Medicaid. As the programs undergo transformation to even better fit the needs of the state and its residents, he is committed to the fundamental goal of improving the health and well-being of all residents. Richard believes the right way to achieve success is to work closely with stakeholders in all aspects of Medicaid.
Prior to leading Medicaid, Richard was the Deputy Secretary for DHHS Behavioral Health and Developmental Disability Services and the State Operated Healthcare Facilities divisions. He joined DHHS in May 2013 as the Director of the Division of Mental Health, Intellectual and Developmental Disabilities, and Substance Abuse Services. Richard joined DHHS after leading The Arc of North Carolina, an advocacy and service organization for people with intellectual and developmental disabilities, as its Executive Director for 24 years.
Richard has a bachelor's degree in education from Louisiana State University.
Want to Partner with us on a future project?